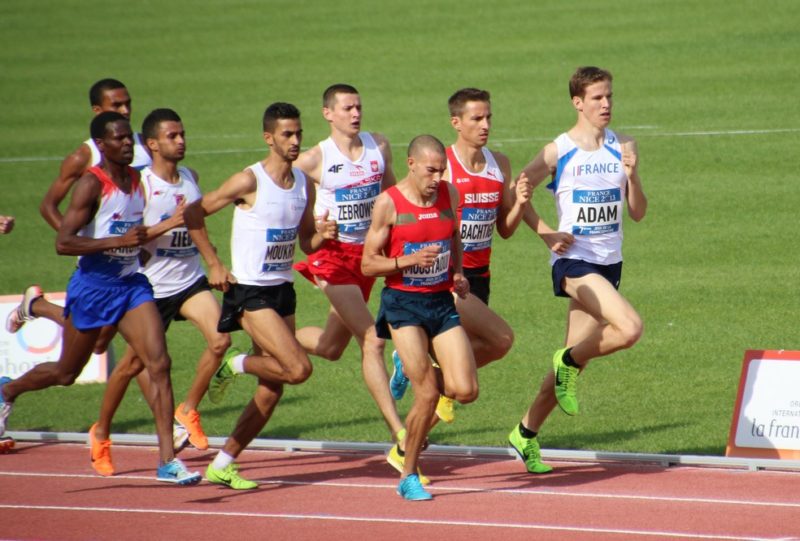 Guillaume Adam is a French International 1500m athlete and a Sub 4 Miler. He has won 25 French national medals and has a 1500m PB of 3:38.41 and a marathon PB of 2:26.
Guillaume spent 9 months in Birmingham (United Kingdom) as an exchange student in Mechanical Engineering at the University of Birmingham from September 2013 to June 2014. He joined the group of students coached by Bud Baldaro and included top British athletes (Luke Gunn, Johnny Hay, Jonathan Davies, Hannah England…).
He won the BUCS (British Universities & Colleges Sports) Championships over 1500m.
Sub 4 Miler in Boston
From 2016 to 2018, Guillaume lived and trained in Boston, in the prestigious club of the Boston Athletic Association which organizes the Boston Marathon. He became a sub 4 miler during the 2017 indoor season (3:58.38). Guillaume worked at MIT on a research project on predicting performances in distance running.
In 2018, Guillaume created the mobile app RunMotion Coach to help runners achieve their goals. Two years later, more than 100'000 runners prepare their races with the app!
Guillaume became a marathoner for the first time in October 2018 in Lausanne (Switzerland) where he finished 4th in 2:28. In 2019, he raced Paris Marathon with Romain, his twin brother, and ran 4km leading the race. The video has been watched more than 250'000 times on Facebook and LinkedIn.
Guillaume placed top French athlete at the New York City Marathon in November 2019 (finished 45 over 53 000 finishers), in a personal best of 2:26:36.